5 Best SEO Keyword Research Tools (2023)
SEO keyword research tools help you plan your content strategy, give you new topics to pursue, and helps you analyze backlinks, competition, cost per click, and how hard it is to achieve a page 1 ranking on Google.
The following tools are ones I've tried out, though I don't use all of them on a regular basis.
Choose a few to try out and then decide what are the best for you and what works for your everyday content workflow.
What are the best SEO keyword research tools?
This is one of the top SEO keyword research tools, even though it began mostly as a backlink checker. Most top content marketers and SEOs use this tool or SEMRush, as they've become the standard for not only keyword research, but for internal linking, competitor research, and topic discovery.
I've personally used Ahrefs for more than 5 years, and use it as the critical first step in any keyword research that I do.
Key Features
History chart of traffic and organic pages created
Review competitor domains: keywords your site ranks for vs the ones that your competitor ranks for
See backlinks for your site and individual pages, and backlinks within the site
Use the Keywords Explorer to find search volume, cost per click, and keyword difficulty — a ranking of how hard it could be to rank for a certain keyword
Create rank tracking lists and keyword lists on specific topics
I like to use Keywords Everywhere as an additional tool to Ahrefs. It's a Chrome extension that shares volume and cost per click as you search.
Yes, Ahrefs also has a similar Chrome extension and toolbar. I like Keywords Everywhere for this to get a different view and set of data. Many times, the Ahrefs traffic isn't exactly correct. You can then compare it to Ahrefs or another tool.
Keywords Everywhere also provide a different set of information, like trends and their own difficulty scores. They also offer related keywords right inside the Google search panel.
Key Features
Search volume and cost per click right below the search bar
Offers related keywords and trends as you search
Low-cost credits you use as you search
Easily do bulk keyword research and favorite keywords to build your own lists
LowFruits has a very friendly and easy-to-use interface that's not as intimidating as something like SEMRush or Ahrefs. It's not as powerful, but it's perfect for conducting keyword research.
It has a ton of filters for volume, keyword length, and cost-per-click. The secret sauce of LowFruits is that it will take your seed term and then break it out into a lot of combinations in an easy-to-read format. Then with a Low Fruits analysis, it will then rank the "best" or easiest keywords for you to go after, something the other tools don't necessarily do. This makes it the perfect tool for those just starting out or becoming more comfortable with SEO keyword research.
Key Features
Easy-to-use filters for keyword combinations, volume, and more
A simple user interface
Expert analysis and suggestions on which keywords to go after
A credit-based system, so no monthly fee. You only pay when you use it.
Free and paid analysis options
SEMRush is one of the largest and most well-known SEO keyword tools. SEMRush began in 2008, making it one of the oldest tools.
They now have a complete SEO and content marketing solution, even tools that tend away from SEO, such as a content freelancer marketplace, social media scheduling, PPC advertising, and market analysis. It's becoming more of an all-in-one marketing solution, with content at its core.
If you're looking for something more than only SEO keyword research, but still a definitive leader in the industry, then SEMRush will be a good choice for you.
However, it is more expensive. The least expensive plan begins at more than $100, but you can utilize it for up to 3 sites.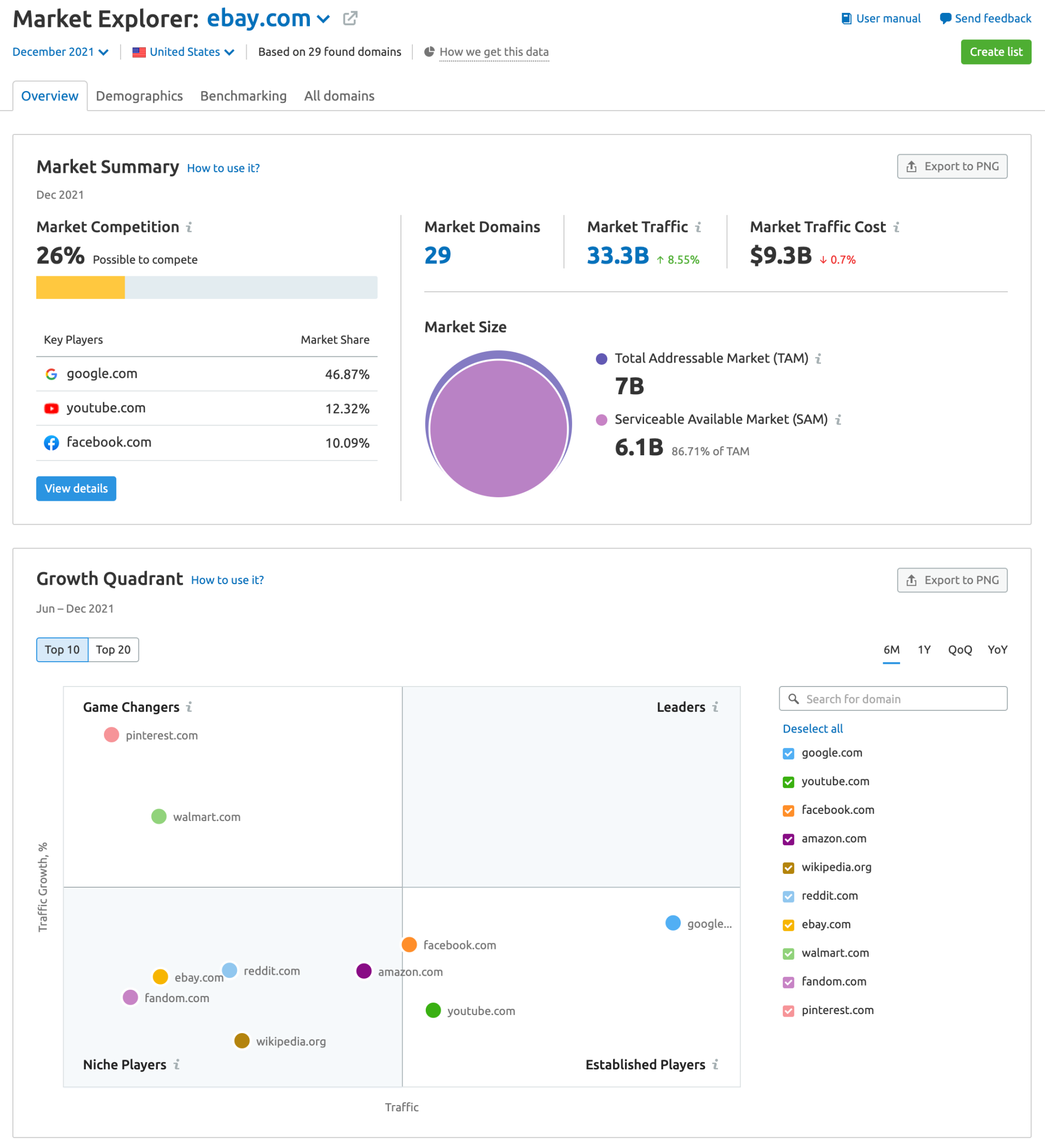 Key Features
Comprehensive SEO research tools with volume, difficulty, and CPC
Full search marketing suite for PPC, social media management, and more
Get a marketing summary and traffic growth quadrants
SurferSeo combines a very modern interface with some tangible action items in regards to keyword research. It's not an old-school SEO keyword research tool with loads of spreadsheets with keywords (though they do have that). But their innovation is a combination of keyword research with natural language processing and AI to suggest next steps for your site. This is called Grow Flow which makes suggestions for you.
If you're a beginner that's looking for actionable next steps on what to do with your content and keyword strategy, give SurferSEO a shot.
Key Features
Grow Flow makes suggestions on which articles to update and which keywords to include
Content planner offers SEO keywords to pursue
Lots of integrations such as with WordPress, Google Search Console, JasperAI, WordPress, Google Docs, and more
Other SEO keyword research tools to consider:
UberSuggest: Created by Neil Patel, a long-time SEO practioner
RankIQ: Specifically favored by niche sites
SpyFu: Another popular keyword research tool with lots of tools at a low price
What is the criteria for choosing the best SEO software?
This is a difficult question to answer. It really depends on your specific needs. However, here are a few factors to consider:
-How well does the software fit into your content workflow?
-Do you find the features helpful?
-Do the results make sense?
-Is the software easy to use?
-Are the results actionable?
-How much doest he software cost?